outer banks beach driving
4x4 Nags Head Beach Driving Permits can be obtained at the following locations for seasonal costs:
Nags Head Town Hall, 5401 S. Croatan Highway, from 8:30 pm - 5 pm
Kill Devil Hills Town Hall, 102 Town Hall Drive, from 8:30 am - 5 pm
Nags Head tackle shops
Driving on the Nags Head beaches is permitted in different areas at different times. From October 1st until April 30th of each year, driving is permitted on the main beaches of Nags Head. In-Season Outer Banks Beach driving can only be done in select areas, which can be found on the following map: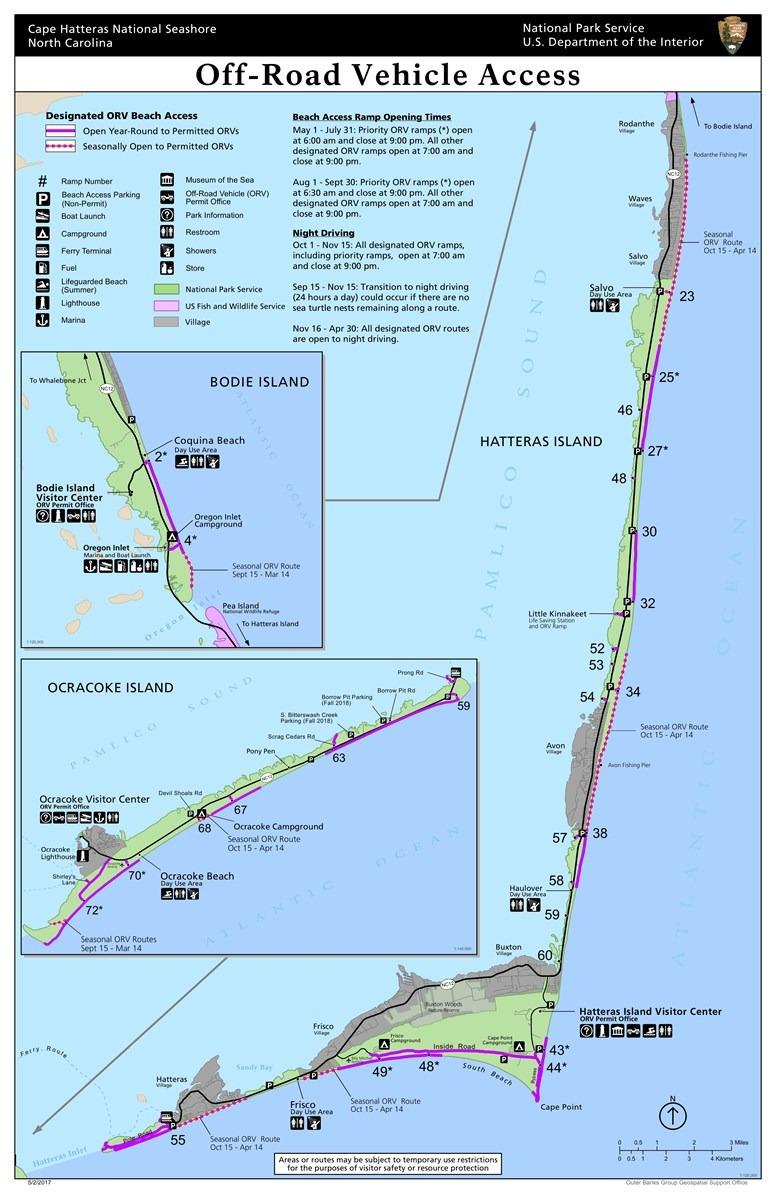 Launching Boats and Wave Riders
Boat docks and ramps are often private property of various associations and homes. Please check your cottage's list of amenities to see if there is a private dock or ramp which you can use (sometimes for a fee).
A public launching spot leading to the ocean can be found in South Nags Head at Oregon Inlet. This launching spot is free of charge and can be used by anyone at any time.
If you wish to launch a jet ski or smaller boat into the sound, there is a public ramp located at the end of the large bridge leading into Manteo. After crossing the bridge, turn left and you will find this launching spot.