Pet Information
Bring your four legged, furry friend can complete your vacation and we want to make sure you know where you can bring them. The Outer Banks boasts plenty of walking and hiking trails that are perfect for you and your dog to get some exercise. The Croatan, Roanoke, Currituck, and Pamlico sounds are great for dogs to play in the shallow waters. Make sure to check out all of our dog-friendly rentals as well.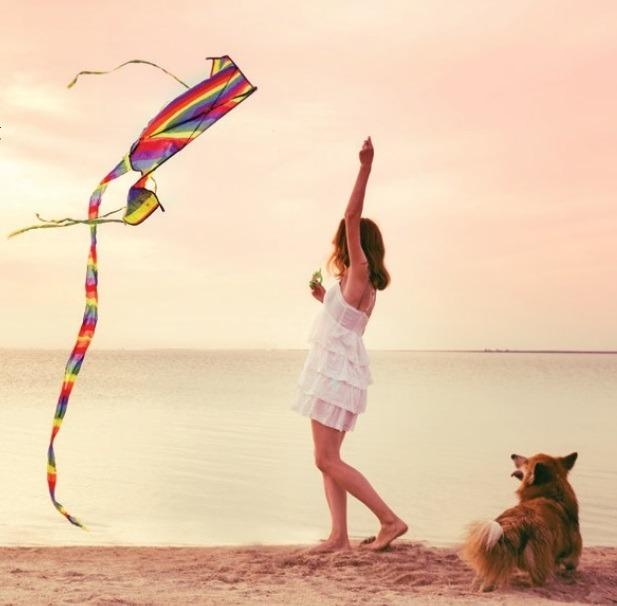 Outer Banks Leash Laws

Cape Hatteras National Seashore:
Dogs are allowed year round on a 6 foot leash or shorter.
Corolla:
Year round pet-friendly beaches! Leashes are required, but there are no length requirements.
Dogs are allowed on the beach, unleashed, year round. Owner must have a watchful eye on them as a courtesy to other beach goers. Of course, your dog must be fully vaccinated as well and properly identified. The town of Duck beach is resident only, with no public parking available.
Hatteras Island:
Your pet must be on a 6' leash at all times and are prohibited within any resource closure. Pets are not allowed on designated swim beaches or in buildings. Horses are allowed so as long as they are ridden in areas vehicles are permitted to drive, except campgrounds. Please use ORV ramps when crossing dunes
Kill Devil Hills:
Between Memorial Day and through Labor Day dogs are not allowed on the beach between 9am-6pm. Days outside of that time period dogs are allowed on the beach, on leash.
Kitty Hawk:
From Memorial day until the day after Labor Day, dogs are allowed on the beach with a leash no longer than 12 feet long. Dogs must have rabies tags visible at all times and owners must have waste bags or containers available at all times. During other months, dogs may be taken off leash if they are well-behaved and will not disturb other beach goers.

Dogs are allowed year round, on a leash no longer than 10 feet.
Southern Shores:
Dogs are allowed on the beach, leashed, before 9am and after 6pm May to September. Outside of those months, just the standard leash rule (no longer than 10 foot leash) applies.
What to Bring for Your Pet:
Bring a few toys for your pet
Your dog's favorite bedding to help them feel comfortable
Food and Water Bowl
Extra bottle of water for the road
Plan for extra rest stops to walk your dog if you are traveling far
Any medicine that fido needs or may need
It is always a good idea to bring copies of fido's vaccination records
Extra bags to clean up after your dog
Fido's collar & leash
*As always please be respectful and clean up after you dog. This is a blanket Outer Banks rule.
Pet-Friendly Rental home policies
Only dogs are allowed in a Pet-Friendly OBX Vacation Rental Home
Be aware of the maximum dog limit and size as listed in each home's amenities
Always clean up after your animal, be it inside or outside of your Vacation Home
Never leave your pet home alone or locked inside a room.
If your dog damages or messes anywhere in the home, please contact Cove Realty immediately so that any issues can be remedied before permanent damage occurs.
Dogs are not allowed on any furniture, bedding, or linens. Please bring your own dog bedding.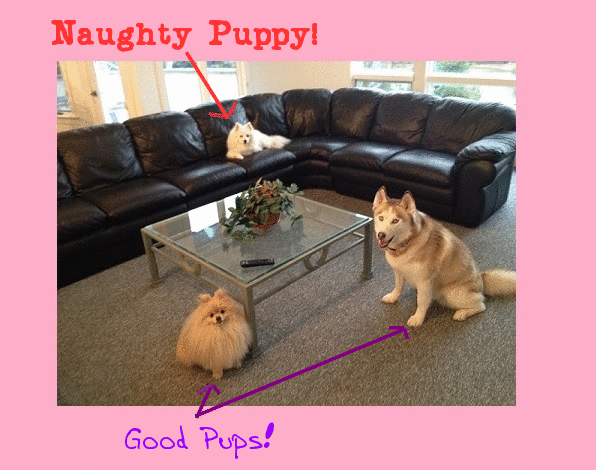 5 SAFETY TIPS FOR YOUR PET AT THE BEACH
It's better to walk early in the morning or just before sunset when the sand is cool.
Later in the day the sand, asphalt, and the pavement can be very hot. Make sure the ground is at a tolerable temperature before letting your dog walk on them.
It is always a good idea to bring plenty of fresh water for your pet. Dogs can also be dehydrated just as you can.
If you plan on sitting on the beach for a long period of time, make sure you have a shady spot for your dog to cool off.
Watch out for "prickers" or sand spurs. It can be painful for Fido if they lodge between the toes. You can easily check and remove them.


*RESTRICTED DOGS TO RENTAL HOMES*
Due to liability conflicts with homeowner insurance policies, the following dogs are not allowed on a Cove Realty premises at any time:
Akita, Alaskan Malamute, American Staffordshire Terrier, American Pit Bull Terrier, Stafford Bull Terrier, American Bulldog, American Bully, Pit Bulls, Cane Corso, Chow Chow, Doberman Pinscher, German Shepherd, Great Dane, Mastiff, Presa Canario, Rottweiler, Siberian Husky, Attack dog or Guard Dog, Fighting dog or dog bred for fighting, dog with history of injuring other dogs or people, dog mixed with one or more of the listed restricted dog-types.
OUTER BANKS PET HEALTH CARE
101 E Dowitcher St, Nags Head, NC 27959
(252) 441-8611
The Animal Hospital specializing in emergency care, dental, vaccinations, lab work, boarding and even has a pet store!
3616 N Croatan Hwy, MP5, Kitty Hawk, NC, 27949
(252) 261-3960
Small animal services, mobile veterinary services, boarding, grooming, baths and adoption.
6405 North Croatan Highway, Kitty Hawk, NC, 27949
(252) 261-2250
A wide range of services. Complete care for your pet!
107 Russell Twiford Road Manteo, NC 27954
(252) 473-3117
A wide range of services. Complete care for your pet.